Our Ecozz Ecoshopper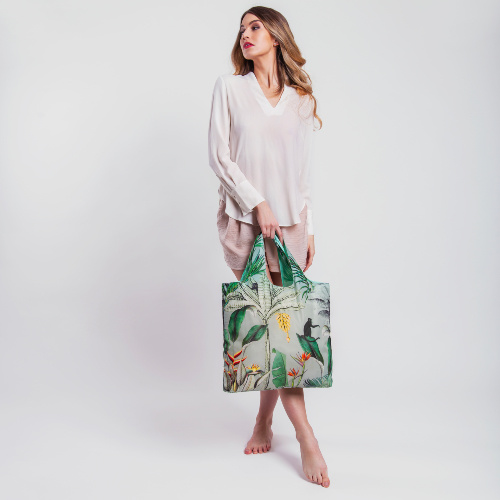 The Ecozz EcoShopper; the original reusable foldable quality carrier bag of 100% rPET.
The zippered Ecozz shopper is a well thought-out trendy classic with all modern features that a shopper must have: a zipper that protects the contents of the bag, stitched on the hem for extra capacity of no less than 20kg, as strong as 4 plastic bags, washable by the unique printing method, wide handles for extra comfort and especially durable because of the unique material!
You can fold up our Ecoshoppers and easily increase them everywhere.
So you always have an extra bag: your handbag, in the car or at the office.
Ecoshopper Specifications:
Made of 100% recycled pet bottles (rPet)
The Ecoshopper has a capacity of 20 kg
Equipped with a zipper and thus completely closable
Water repellent, also over the shoulder
Handles double for extra comfort
Format Expanded: 46cm wide, 41cm high
Format Folded: 10x6x3cm (LxWxH)
Warranty: 12 months
Retail packaging
Ecozz and the environment
There are 3 discarded water bottles needed to create an Ecozz ecoshopper: this way Ecozz contributes to reducing the plastic waste mountain and you save on the costs of purchasing unsustainable plastic bags.
In short, the future-proof and sustainable alternative! Good for a statement, practical and always at hand, also nice as a gift idea!