Points Of Sale
For an optimal presentation of our ecoshoppers, we offer you a display which has been specially developed for the ecoshoppers.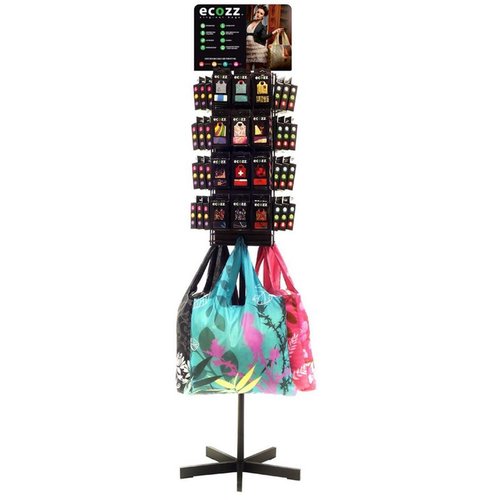 Ecozz Ecozz rotating shop display 108
The right presentation takes care of Sales !.So choose our popular rotary shop display 108, with a product information card.
Ecozz Ecozz Counter Display 36 pieces
Ecozz Counter display 36 pieces, 9 facings with a front position of 4 pieces.
Ecozz Ecozz Wooden counter display
Ecozz Wooden counter display