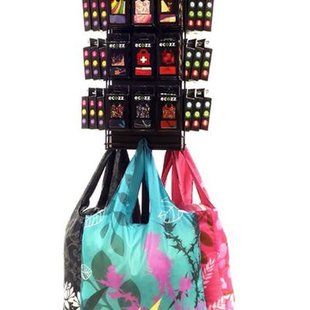 The right presentation takes care of Sales !.So choose our popular rotary shop display 108, with a product information card.
Ecozz Counter display 36 pieces, 9 facings with a front position of 4 pieces.
For an optimal presentation of our ecoshoppers, we offer you a display which has been specially developed for the ecoshoppers.